BIG SUNDAY: MIJF takes over the Myer Music Bowl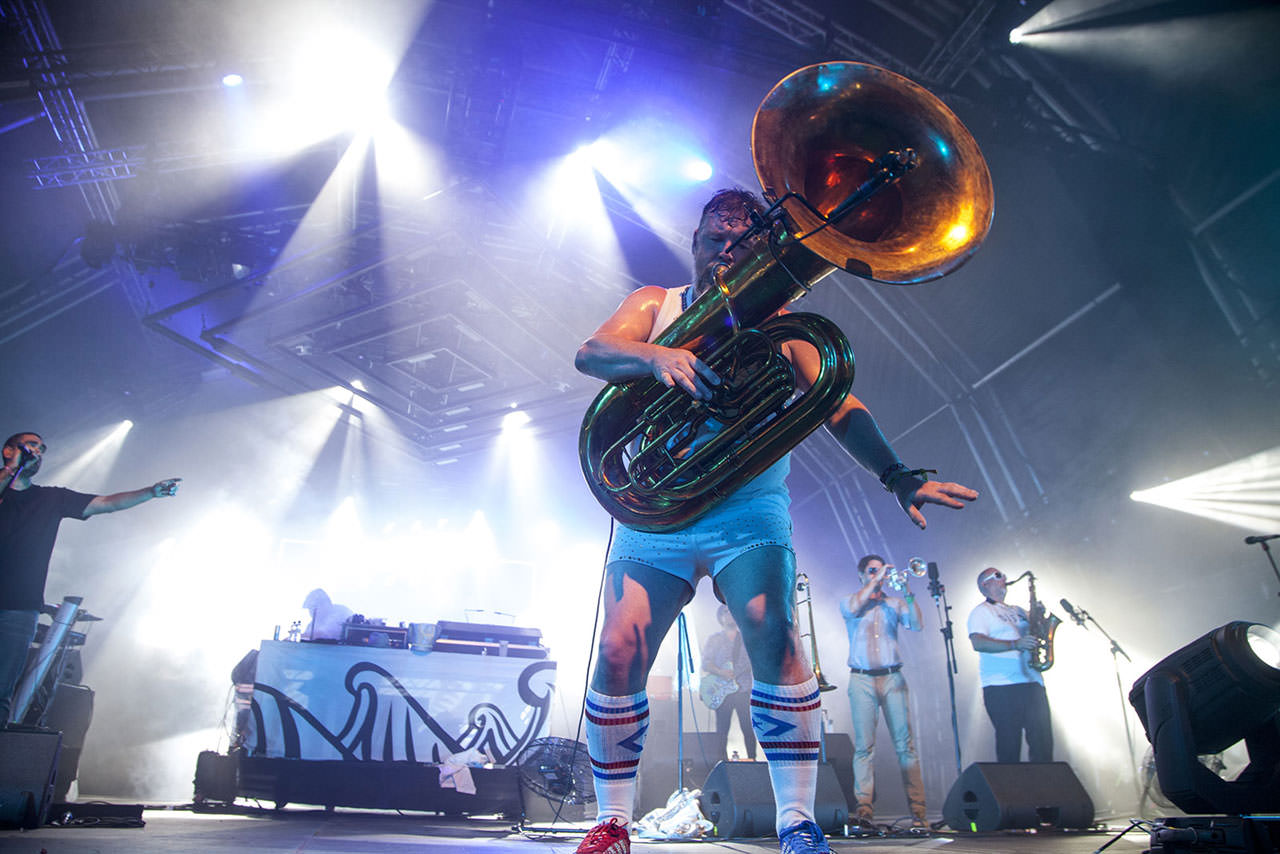 Headlining Big Sunday – a mammoth six-hour event to close the 2021 Melbourne International Jazz Festival – world-renowned New Zealand seven-piece Fat Freddy's Drop will return to Australian shores in a massive headline set. 
Tickets are on sale now. Click the button below for tickets.
ALLOCATION EXHAUSTED - JOIN WAITLIST
Alongside the trans-Tasman collective, Big Sunday will bring together some of the biggest names in Australian music including The Bamboos, Paul Grabowsky & Emma Donovan, and The Cat Empire's Harry James Angus, for a sundrenched, day-long celebration of jazz, funk, gospel and soul.
With over two decades on stage performing to a legion of fans around the world, Fat Freddy's Drop have established themselves as one of the most exciting and sought after international live draws. The globe-trotting party-jammers' sound draws on jazz, dub, reggae, soul, rock, rhythm and blues, and techno​. And it's a sound that demands to be heard live — a potent mixture of jazz virtuosity and diaphragm-wrecking digital sonics, that they'll unleash at one of the city's most iconic venues on Sunday 24 October, the final day of the 2021 Melbourne International Jazz Festival.
Joining the revelry will be home-grown funk-soul pioneers The Bamboos, who've earned a reputation as one of the most electric live acts in the country and will celebrate 21 years together and the release of their 10th studio album 'Hard Up'.
The Big Sunday crowd will also be treated to the world premiere of a new project from MIJF Artist in Residence, Paul Grabowsky – alongside siren of soul, Emma Donovan – The Old Rugged Cross. The pairing of one of Australia's most distinguished artists with the soaring vocalist and celebrated front-woman of The Putbacks, will take concert-goers to church with a gospel-inspired set, complete with six-piece horn and rhythm section.
Rounding out the huge line-up, firebrand trumpet-playing vocalist Harry James Angus unveils his duo project with drummer Freyja Hooper. The new project signals a fresh sound for the multi-talented Angus – who 20 years ago hitched his trumpet to an upstart outfit who would go on to become global jazz party legends – with Freyja on drums, and Harry singing while playing piano with one hand and trumpet with the other. You read that right.
Melbourne International Jazz Festival returns 15 – 24 October, with the full program to be announced on Thursday 19 August.
Sign up to Festival e-news