First Nations Artist Residency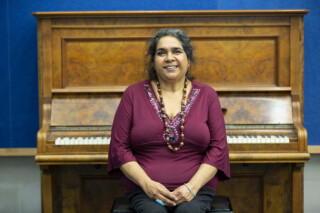 Announcement: Composer Brenda Gifford has been selected for the 2022 First Nations Artist Residency program.
Melbourne International Jazz Festival and the Australian Art Orchestra respectfully acknowledge the Traditional Custodians of the land on which our festival and activities take place, the people of the Kulin Nation. We pay our respects to their Elders past and present, as well as to all Aboriginal and Torres Strait Islander people in the wider Melbourne community and beyond. We are honoured to contribute to the over 60,000 years of music making and storytelling that has taken place on this land. 
Presented in a partnership between the Melbourne International Jazz Festival (MIJF) and the Australian Art Orchestra (AAO), the First Nations Artist Residency Program is an artistic and professional development initiative that supports the career development of a First Nations musician with a practice in jazz, improvisation or contemporary art music and its composition.
MIJF together with the AAO have selected composer and Yuin woman, Brenda Gifford, for the 2022 First Nations Artist Residency Program.
Brenda says of the announcement: "I am excited to be a part of this program. It is a great opportunity to work with MIJF and the AAO to develop my composing skills.
I'll be building on my work with the AAO from a recent Meeting Points concert, weaving in new ideas inspired by stories from my country. I'm also looking forward to playing some horn!
This program will provide me with a supportive and nurturing environment where I can push my contemporary classical music work to the next stage and extend my artistic collaboration foundations and connections."
Brenda is a classically trained pianist and saxophonist whose work and arts practice is informed by her Country, community and culture. A contemporary classical composer, Brenda creates music for ensembles, orchestras, choirs, dance and theatre performances, festivals and concerts. Currently studying a Master of Music (Composition) in the Composing Women program at the Sydney Conservatorium of Music, Brenda's work has been commissioned and performed by the Canberra, Tasmania and Sydney Symphony Orchestras, as well as the Ensemble Offspring, Sydney Chamber Orchestra, Australian Art Orchestra and Sydney Dance Company.
Providing a dedicated context for First Nations artists to shape their unique sound and style, the First Nations Artist Residency Program provides a cash bursary to support the development of a new work to premiere at the Melbourne International Jazz Festival in October; as well as an additional bursary for artistic and professional development opportunities; and participation in the AAO's Creative Music Intensive—a 10-day annual residency held in Tarraleah, Tasmania.
MIJF CEO & Program Director, Hadley Agrez, says: "MIJF's year-round Artist Development programs are all about the future of Australian Jazz—reflecting a rich and diverse history and community. We acknowledge the incredible contribution First Peoples make to art and music-making, and we aim to foster an environment and a sector in which First Nations musicians play a central role in shaping the unique sound and style of Australian jazz and improvised music. We welcome Brenda on board to participate in this important program in 2022."
AAO Artistic Director, Peter Knight, says: "We are honoured that Brenda Gifford has accepted our invitation to join the 2022 First Nations Artist Residency program. Brenda's music expresses her relationship with culture and country in a powerful way. It also resonates with the jazz traditions that have inspired the Australian Art Orchestra since its inception. We are all excited to begin this musical journey with Brenda on a new piece to be premiered as part of MIJF and we are proud to be partnering with the Festival for this project."
This program is supported by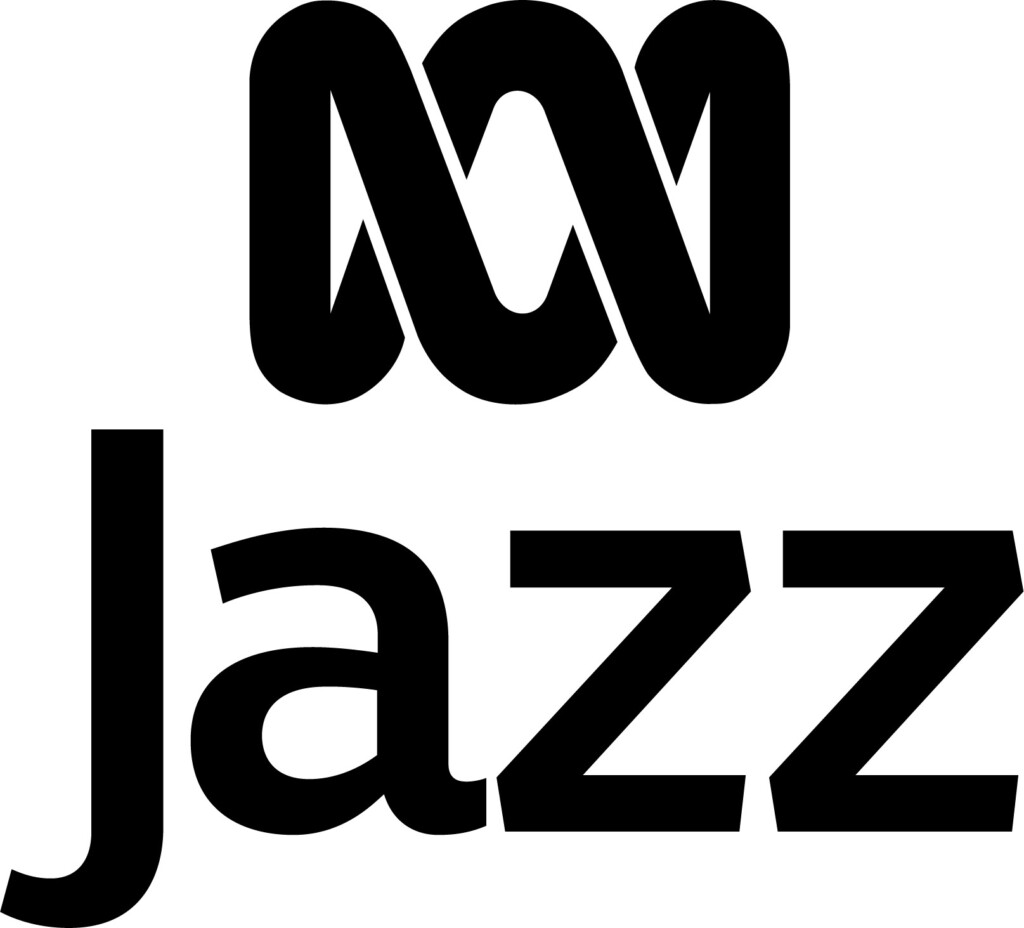 and delivered in partnership with the Australian Art Orchestra.