Volunteer Applications for the 2023 Melbourne International Jazz Festival have now closed!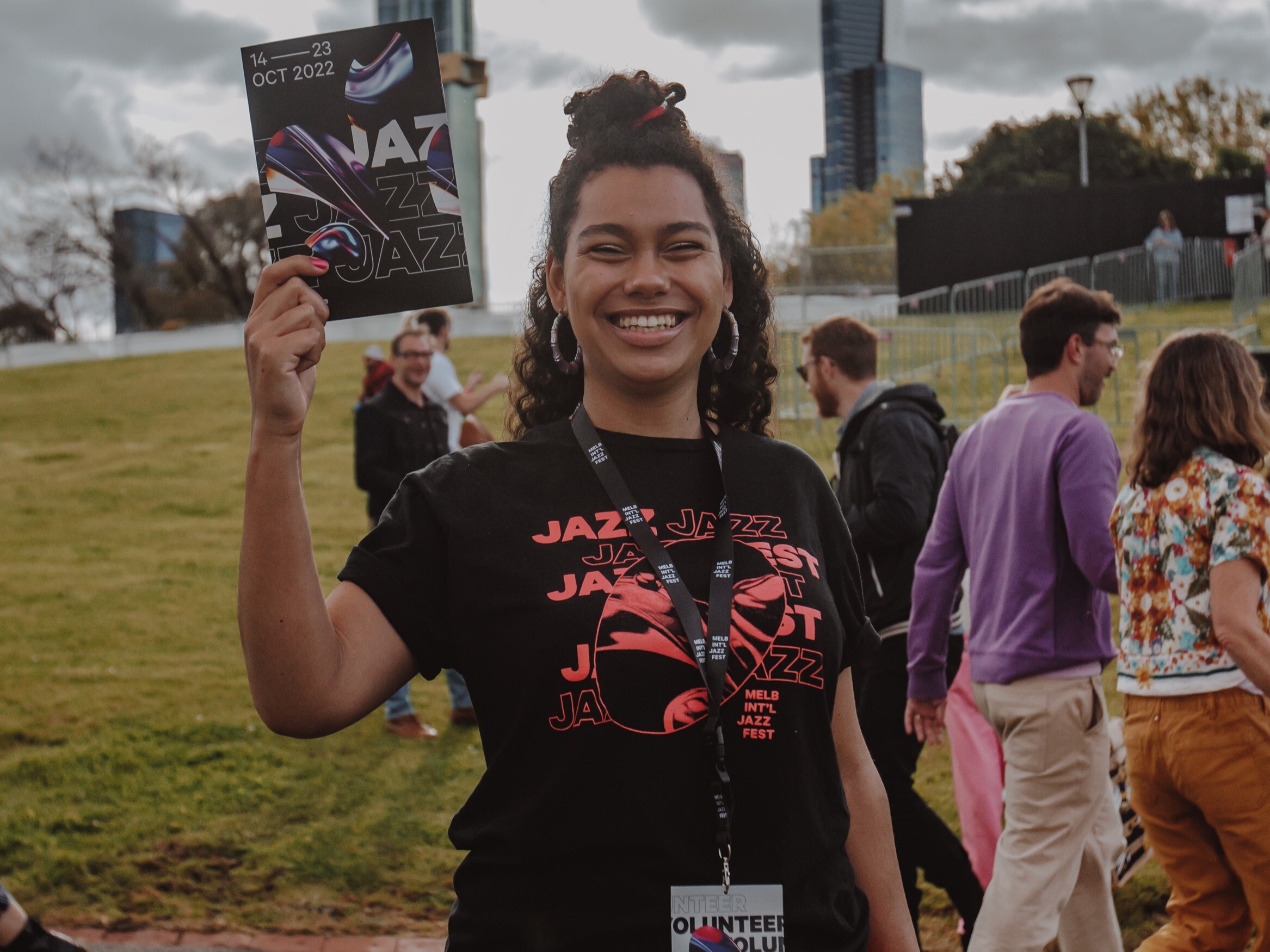 We look forward to welcoming back our amazing volunteers in 2023 for our largest Festival yet!
MIJF is extremely fortunate to have an ongoing volunteer program that plays an integral role in the successful delivery of each Festival. Our volunteers are some of the most dedicated people, drawn together by a common love for jazz.
Volunteers assist the Festival with front-of-house duties, driving, program distribution, and event delivery. They bring the enthusiasm and the energy to each Festival, and we couldn't do it without them.
The Festival's volunteer program is reviewed annually against Volunteering Australia's National Standards for Volunteer Involvement, in order to attract, manage, recognise and retain volunteers and enable them to get the most out of their experience as a volunteer with the Festival.
Have a question? Email us at volunteer@melbournejazz.com
Sign up to Festival e-news